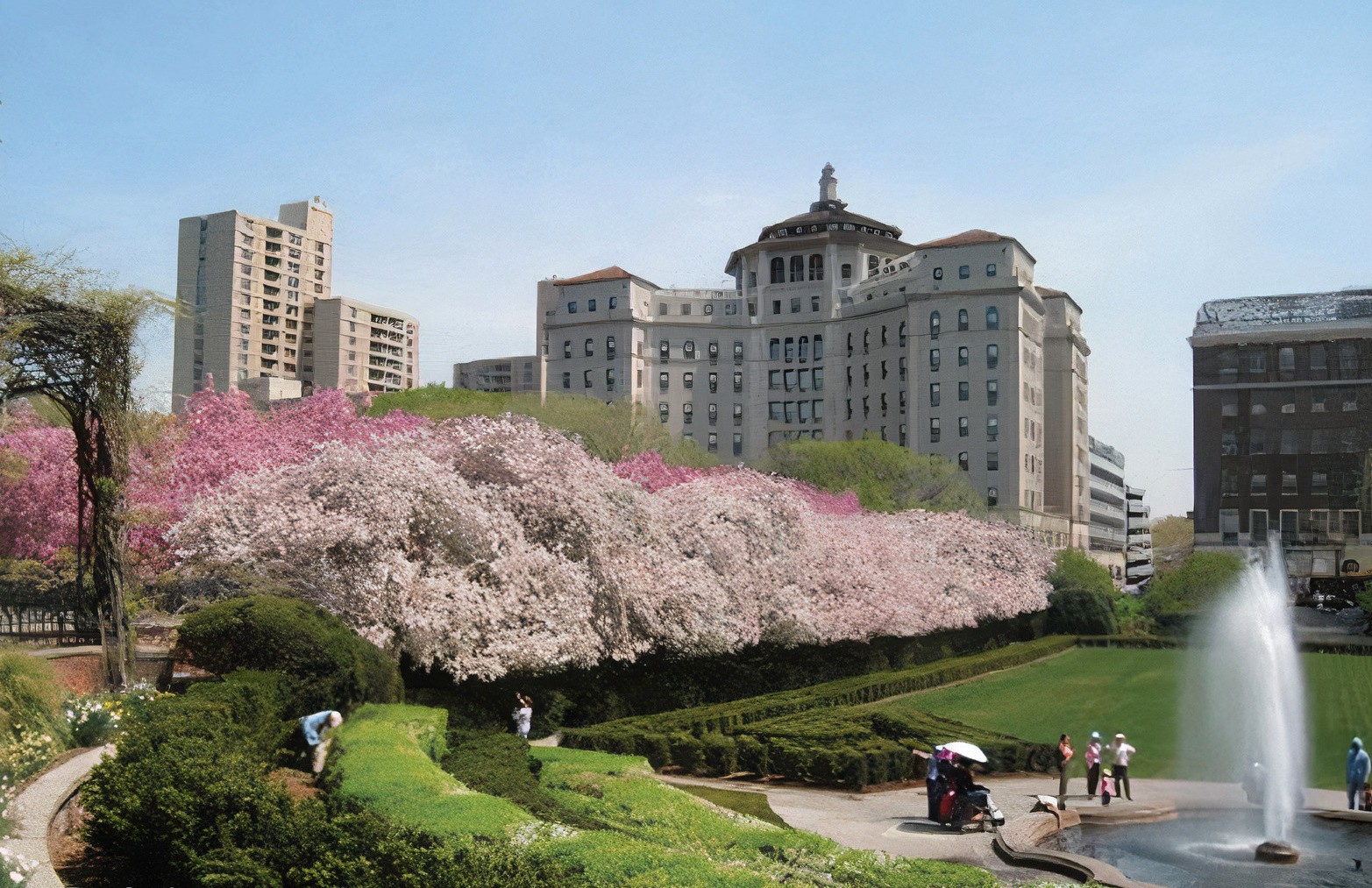 Volunteers split their time between...
Volunteering at the Terence Cardinal Cooke Healthcare Center: (2h/wk)
Biweekly reflection sessions on Columbia's Morningside Heights campus (1h/2 wks)
Volunteering entails...
Spending time as companions to long-term care residents (one-on-one, or in group settings)
Supporting the center's Recreation Department and its recreational therapists by...

Advocating for residents, keeping in mind their individual needs
Escorting residents to recreation events
Setting up parties and celebrations
Helping to facilitate programming like movies, board games, bingo, music therapy, etc.
Reflection sessions entail...
Time for self-reflection on volunteering experiences (facilitated by open discussion and/or writing in journals)
Logistical updates (volunteer onboarding, training, etc.)
Educational presentations (healthcare demographics, palliative care, grieving, spending time with non-communicative residents, etc.)
Guest speakers
Participating in the "At Your Service" program allows you to give back to the NYC community while gaining meaningful clinical service hours.
You will be exposed to a diverse population of patients ranging from Huntington's Disease to geriatrics, as well as see first-hand how various social factors affect one's health and livelihood.
You'll be at the interface of medicine, public health, healthcare reform and economics, public service, bioethics, palliative and end-of-life care, community outreach, religion, the aging, social justice, and more!
The palliative/end-of-life care setting makes this program an ideal fit for those who are compassionate, patient, driven, innovative, and willing to advocate for residents at the center.
Reflection sessions build a community of volunteers who are willing to confide in one another and grow together. This ensures that your experience won't be isolating and that you'll be able to grow alongside peers.
Unlike more structured volunteering programs, "At Your Service" offers a highly flexible time commitment that emphasizes continuity over prolonged time periods (i.e. regular appearances at the TCC), rather than sheer hours spent volunteering.
Some units at the TCC are relatively understaffed and would greatly appreciate your assistance! There's plenty of opportunities for volunteers to devise new forms of service based on their own interests and abilities (e.g. offering music performances, providing technology assistance to residents, etc.).